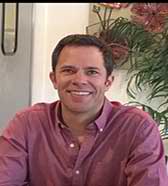 ROBERT DYER, D.D.S.
Undergraduate Degree: University of California at Santa Barbara, B.A. Biology.
Dental Degree: Graduated from the University of the Pacific, School of Dentistry in 1997.
Dentistry is a tool by which we can all improve our health. Poor oral health has been linked to heart disease and low birth-weight premature babies. By improving our oral hygiene, we can lead healthier lives. And by creating a more beautiful smile, we can be happier about ourselves.
I hope that as science progresses, we can eliminate the bacteria that cause cavities and gum disease.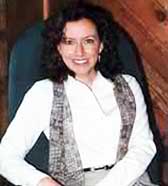 CHRISTINA M. FANTINO, D.D.S.
Undergraduate Degree: San Jose State University, B.S. in Biology and minors in French and Chemistry.
Dental Degree: Graduated from the University of the Pacific, School of Dentistry in 1995.
There are many techniques and materials now available including veneers and bleaching that can improve anybody's smile.
My goal is to make each of my patients as comfortable as possible during each dental appointment.
We care
We live and work in Los Gatos so we understand our community, so we understand your community and its history, plus we know the area's unique character. We believe in rewarding and long lasting relationships with patients. We pledge excellence in all we do and we look forward to helping you make the most of your smile for the years to come.
We listen
We are a dental practice devoted to restoring and enhancing the natural beauty of your smile using conservative, state-of-the-art procedures that will result in beautiful, long lasting smiles! When you visit our office, your dental health is our top priority. Our highly trained staff of dental professionals are here to provide you with the highest quality of care for your dental health.
We treat you the same way we want to be treated
You will find the atmosphere here friendly, our accommodations comfortable, and our technical services exceptional. We provide you with dental care that can enhance the quality of your life; as such, we are proud to offer you complete dental care at a time convenient to you, in one convenient location.