About Oak Meadow Dental Center
A FAMILY PRACTICE, OAK MEADOW DENTAL CENTER'S STAFF WILL TRY TO MAKE YOUR VISIT AS COMFORTABLE AS POSSIBLE.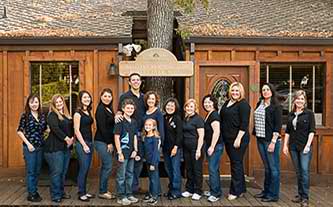 With a view of the forest's lovely oak trees in every treatment room, you will find our atmosphere calming and relaxing. In addition, our friendly and knowledgeable staff will provide you with exceptional dental services.
Together we will try to make your visit as comfortable as possible.
We believe you will find our atmosphere calming, our staff friendly and knowledgeable and our dental services exceptional.
Dr. Dyer and Dr. Fantino are husband and wife. They met in dental school and have achieved their dream of owning a dental practice together.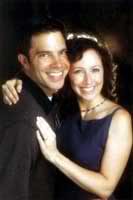 Each of the doctors is an active member of the Santa Clara Dental Society, California Dental Association and American Dental Association.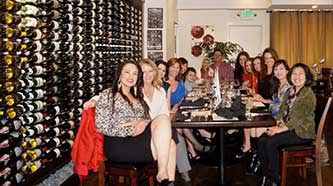 The doctors have a 17 year old son and a 13 year old daughter and were fortunate enough to have them in the office each day in their own room with their grandmother Sandy watching them after school. Maybe soon Nicholas will be helping with homework, driving them to and from activities, and helping manage chores at home.
It truly is a family practice.
We care
We live and work in Los Gatos so we understand our community, so we understand your community and its history, plus we know the area's unique character. We believe in rewarding and long lasting relationships with patients. We pledge excellence in all we do and we look forward to helping you make the most of your smile for the years to come.
We listen
We are a dental practice devoted to restoring and enhancing the natural beauty of your smile using conservative, state-of-the-art procedures that will result in beautiful, long lasting smiles! When you visit our office, your dental health is our top priority. Our highly trained staff of dental professionals are here to provide you with the highest quality of care for your dental health.
We treat you the same way we want to be treated
You will find the atmosphere here friendly, our accommodations comfortable, and our technical services exceptional. We provide you with dental care that can enhance the quality of your life; as such, we are proud to offer you complete dental care at a time convenient to you, in one convenient location.