CALL US TODAY!
408-395-1121
OUR LOCATION
210 Oak Meadow Drive, Los Gatos, CA 95032
Oak Meadow Dental Center
We appreciate your interest in our office. Our office has been in Los Gatos for over 40 years, serving the community with caring dentistry in a comfortable setting. New patients are always welcome!
Each treatment room has a wonderful view of the Los Gatos Creek and its surrounding trees. We think that to get the best treatment, the patients have to be comfortable.
Once relaxed, each patient is able to communicate with us about what is important. Then we are able to treat each patient in the most effective and caring manner.
We sterilize our instruments and routinely monitor the sterilization process to ensure your health. We use distilled water for all dental procedures, and follow the American Dental Association standards of flushing the lines between each patient. We treat each patient as we would our families, not compromising any of our standards.
At Oak Meadow Dental, we are a team. Each part of the team participates: doctor, staff and patient. This way, we ensure that everybody is happy with the outcome. Only with teamwork can excellence be achieved.
Both Doctors Dyer and Fantino are very involved in the community, educating local elementary school children each February during Children's Dental Health Month. In coordination with the local dental society, the entire office volunteers each year to help underserved children with their dental care. They also sponsor local sports teams and participate in health fairs in the area.
Important Information about Our Practice
2. Our Certifications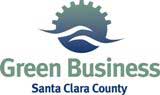 The Bay Area Green Business Program has certified that Oak Meadow Dental Center in Los Gatos meets higher standards of environmental performance by taking actions to conserve resources, prevent pollution and minimize waste.
More About Our Procedures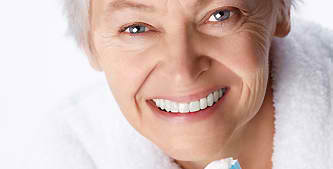 Cosmetic Dentistry
Bonding is a great way to quickly fix a tooth with a chip or stain on it. This procedure can be done in about an hour and most often without the need for anesthesia. Many insurance plans pay for this procedure at 80%! Read More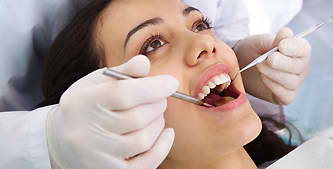 Dentures and Implants
If you are missing or about to lose your teeth, dentures can offer you a boost in your self esteem and improve your health – by allowing you to masticate (chew your food) more effectively thus allowing better absorption of nutrients. Read More
Cosmetic Dentistry:

Veneers, Porcelain Crowns, Bonding, White Fillings, Invisalign

Tooth Whitening
Dentistry for Adults and Children
Implant Dentistry
Extractions
Root Canal Therapy
Preventive Care
Nitrous Oxide
Mercury-Free Fillings
Laser for Fillings or Gum Treatments
Emergency Services