CALL US TODAY!
408-395-1121
OUR LOCATION
210 Oak Meadow Drive, Los Gatos, CA 95032
Oak Meadow Dental Center
NOTICE OF TEMPORARY CLOSURE
Dear Oak Meadow Dental Center Patients,
In light of the evolving pandemic and strong suggestions by public health officials, we have made the difficult decision to temporarily close our practice from 03/16/2020 until we are released to work pending Shelter In Place set forth by California Governor related to the Covid-19 virus. We do not make this decision lightly, however our top priority is the health and well-being of our patients, families, staff and community.
If you have an appointment scheduled with us during the time of this Shelter In Place, our office will be in touch to help reschedule your appointment.
In the case of emergency situations, we are on call. If you need emergency dental care, please call either Dr. Dyer or Dr. Fantino on their cell phones. Dr. Dyer's cell is (408) 832-1766. Dr. Fantino's cell is (408) 832-1997. If it is not a dental emergency, please call our office at (408) 395-1121 and we will get back to you when we are back in the office.
We will continue to monitor the situation as it evolves and the guidance from the county, state and the CDC. For now, we will determine on a weekly basis when it is appropriate for us to return to our normal business hours.
Again, please understand that we are making this decision with the health and well-being of our patients, our families, our team and our community in mind.
We thank you for your patience during this challenging time and wish all of you continued health.
Sincerely,
Drs. Fantino and Dyer
Important Information about Our Practice
2. Our Certifications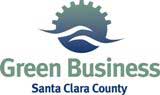 The Bay Area Green Business Program has certified that Oak Meadow Dental Center in Los Gatos meets higher standards of environmental performance by taking actions to conserve resources, prevent pollution and minimize waste.
More About Our Procedures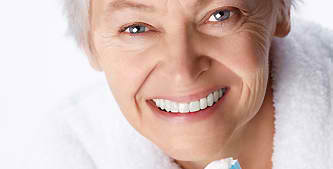 Cosmetic Dentistry
Bonding is a great way to quickly fix a tooth with a chip or stain on it. This procedure can be done in about an hour and most often without the need for anesthesia. Many insurance plans pay for this procedure at 80%! Read More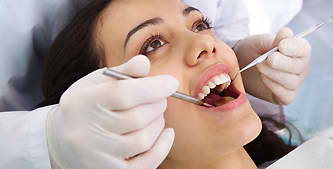 Dentures and Implants
If you are missing or about to lose your teeth, dentures can offer you a boost in your self esteem and improve your health – by allowing you to masticate (chew your food) more effectively thus allowing better absorption of nutrients. Read More
Cosmetic Dentistry:

Veneers, Porcelain Crowns, Bonding, White Fillings, Invisalign

Tooth Whitening
Dentistry for Adults and Children
Implant Dentistry
Extractions
Root Canal Therapy
Preventive Care
Nitrous Oxide
Mercury-Free Fillings
Laser for Fillings or Gum Treatments
Emergency Services